Awnings - Pergolas - Shading Systems
Karakostas Giorgos

|

Patisia Attica
---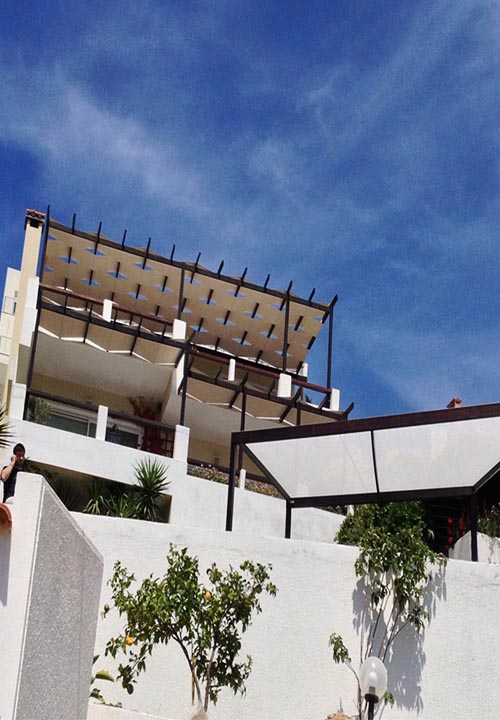 The pergolas are an effective and elegant shading solution for large outdoor spaces. George Karakostas' shading system designs, manufactures and places bioclimatic aluminum pergolas and pergolas to your measures, which improve and protect your space.

Our constructions feature state-of-the-art support frames, ideal to withstand all weather adversities. Combine our modern pergola systems with lighting, special gutters and windbreakers for the best possible functionality.

Our experienced workshop visits your site and suggests the most ideal solutions at the most affordable prices and within your budget.
---
Contact with us
We serve directly with awnings, pergolas and other shading systems: Patissia, Galatsi, Nea Philadelphia, Nea Chalkidona, Neo Heraklion, all the center of Athens and where werever required within Attica.